Welcome Auf da Leitn 8 -
A special holiday in the "Pinzgauer" mountains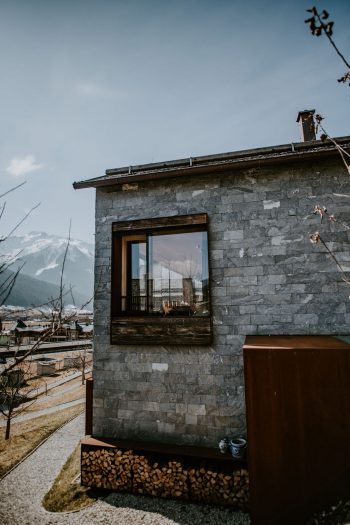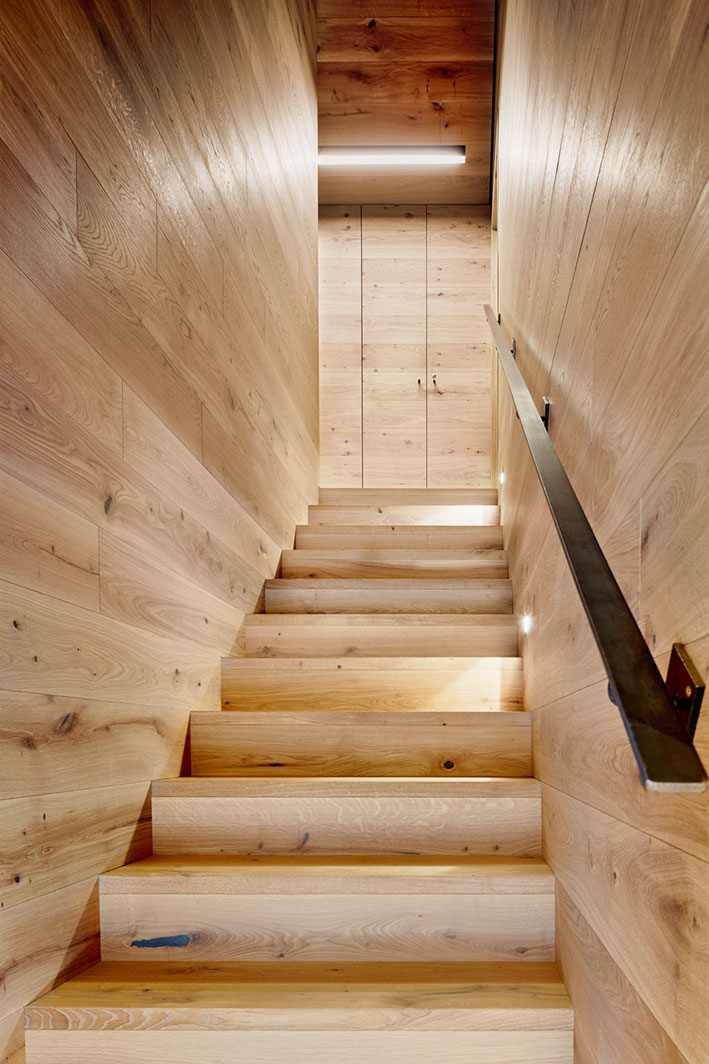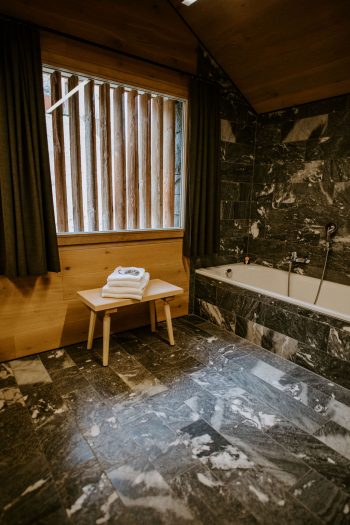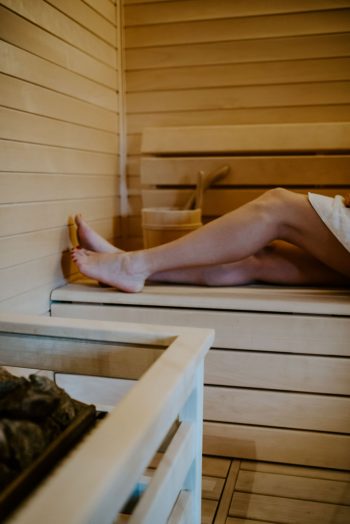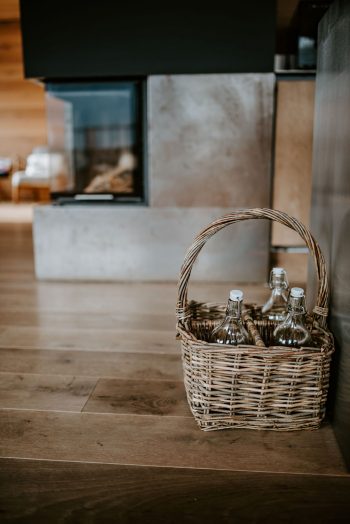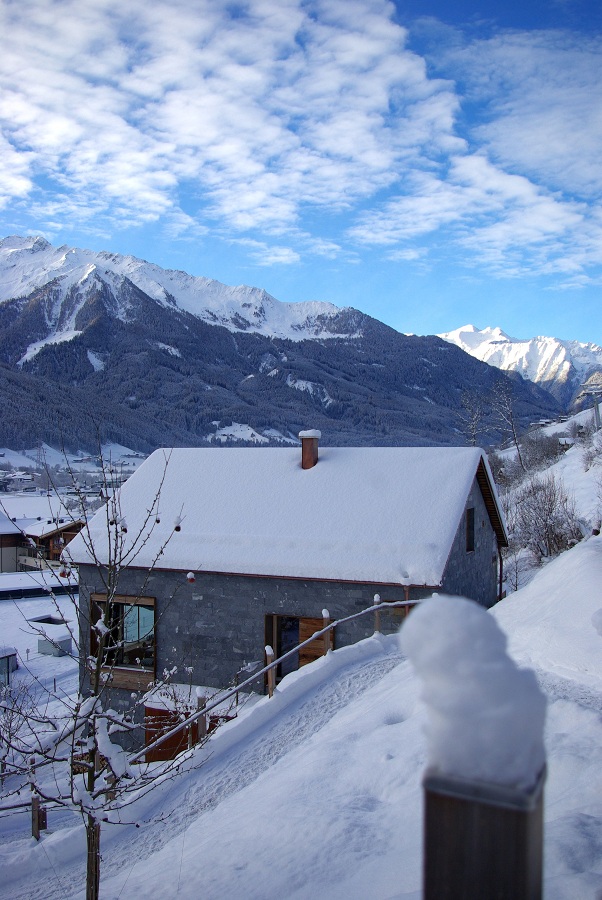 …by great passion for architecture and its authentic interpretation
the spirit of the "Pinzgauer" mountain lodges is completely redefined.
'Leitn' means - on the slope - derived from the Pinzgau dialect
It's up to you what to expect from a holiday with us, whether
As you enter the lodge you will be fascinated by the comfort of oak combined with the natural stone from Rauris.
Nothing irritates, there is harmony throughout the lodge because of the reduced selection of materials like natural stone, wood and corten steel.
Large glass windows bring you close to nature whether it's the snow storm that whistles around the house, the sun that warms the stone facade or the rain which turns nature into a green oasis.
Experience "Auf da Leitn 8" each time of the year.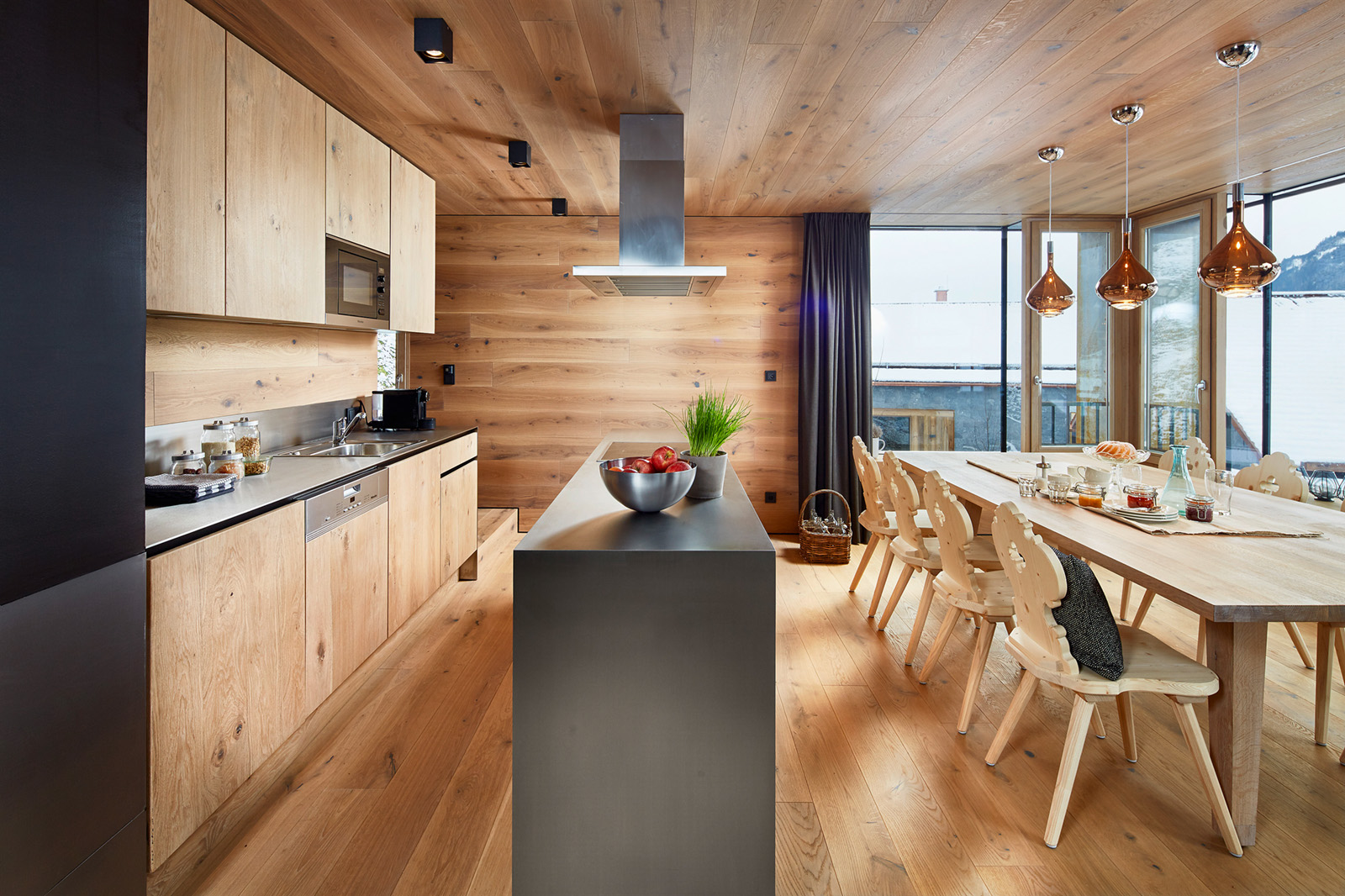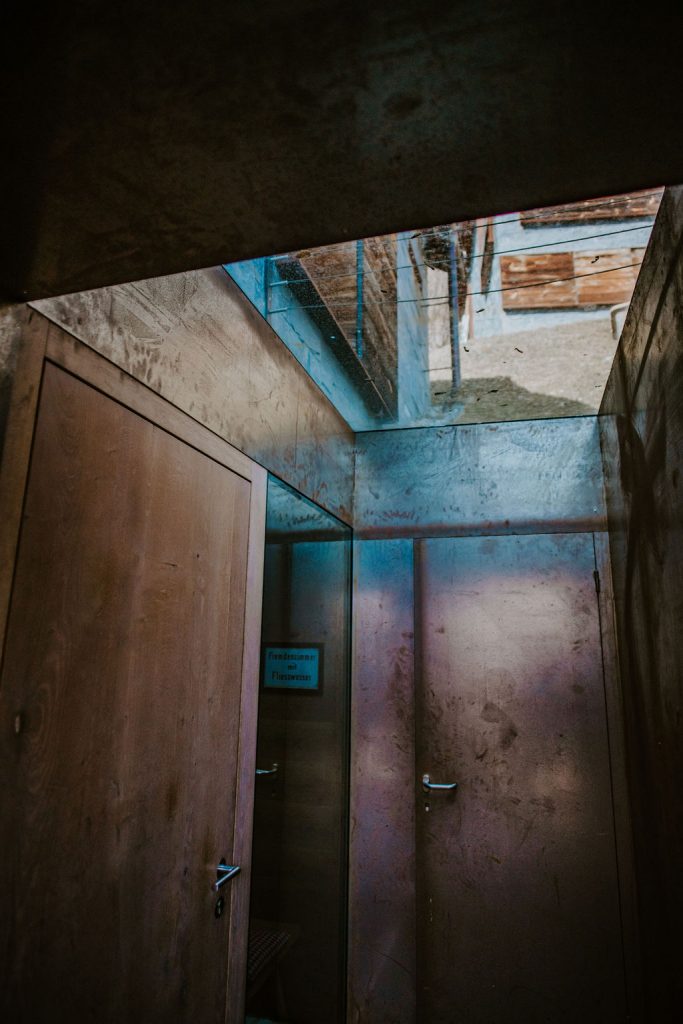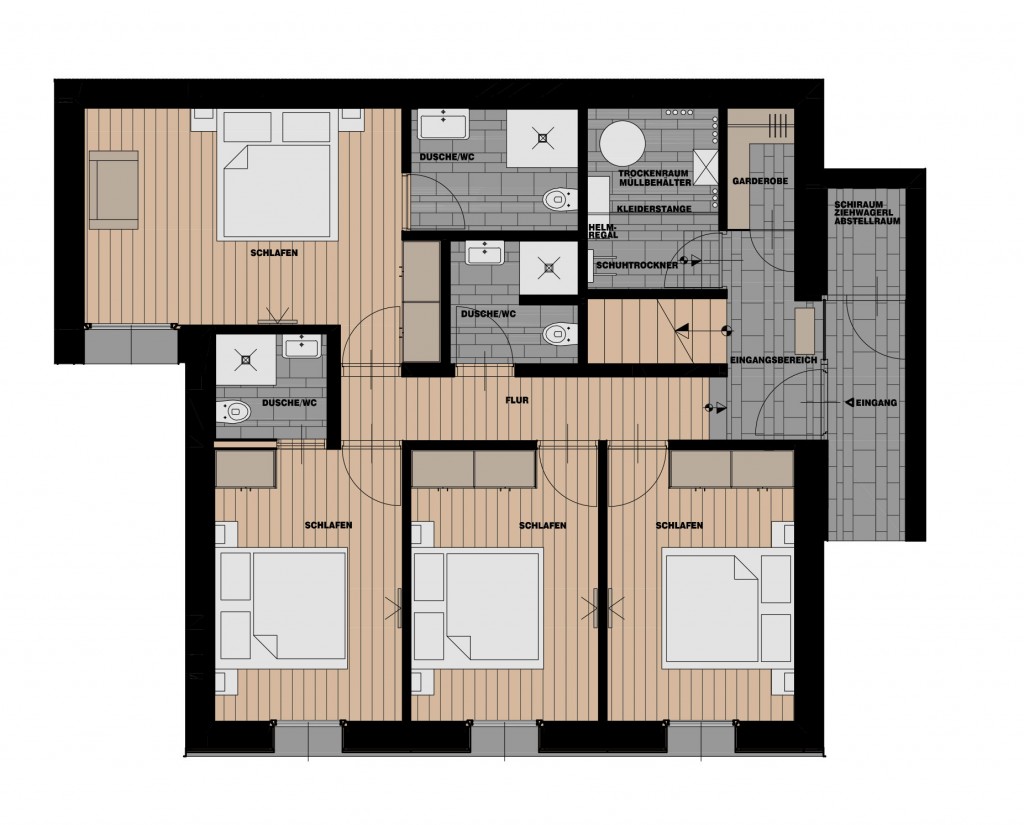 The lodge has a floor space of 230 m2 and is devided into three floors and we have space for 12 people.
The ground floor with 4 very comfortable bedrooms, Smart TVs, 3 bathrooms and toilets, a dressing room for shoes and jackets, a drying room with a boots dryer, washing machine, iron and plenty of room to hang up wet clothes.
Skis, toboggans and the luggage trolley (= "Ziehwagerl") can be put away in a separated storage room.
The first floor with its very comfortable living room, a large Smart TV, Blue-Ray Player and a high quality kitchen with Miele kitchen equipment, like
cooker, oven, microwave
dishwasher
2 fridges with freezer
filter coffee maker
Espresso machine (whole beans)
electric kettle
toaster, tea kettle
a variety of high quality of pots and dishes
enough storage for your food and drinks in the residential area
Get together at the massive, large table made of oak surrounded by the typical "Pinzgauer"chairs which are traditionally handmade by a local carpenter and enjoy your dinner with your family or your friends while the cracking wood of the open fireplace next door can be heard.
Handicraft meets design High –quality materials can be found throughout the lodge. Each piece was made and created by local craftsmen. Hand-knitted cushion covers give the house an even more personal touch.
Two  terraces on the south and west side of the lodge each with a table, chairs, deck-chairs,  parasol and a barbecue complete the exclusive feeling "Auf da Leitn 8".
If necessary the living room can be separated by a wooden sliding door. This allows you to browse in the books and magazines from our reading area in a seperate room. This seperate room can also be used as a rest area after the Finnish sauna, or as a playground for your kids. There is also an additional shower and a toilet.
On the second floor there is the exclusive double bedroom, with its stunning view to the Pinzgauer mountains and a  Smart TV.
Two additional pull-out sofas for sleeping are available when needed.
A big bathroom with shower, toilet and bathtub make this area to a special oasis.
From the bathtub you can even watch the sheep and goats graze.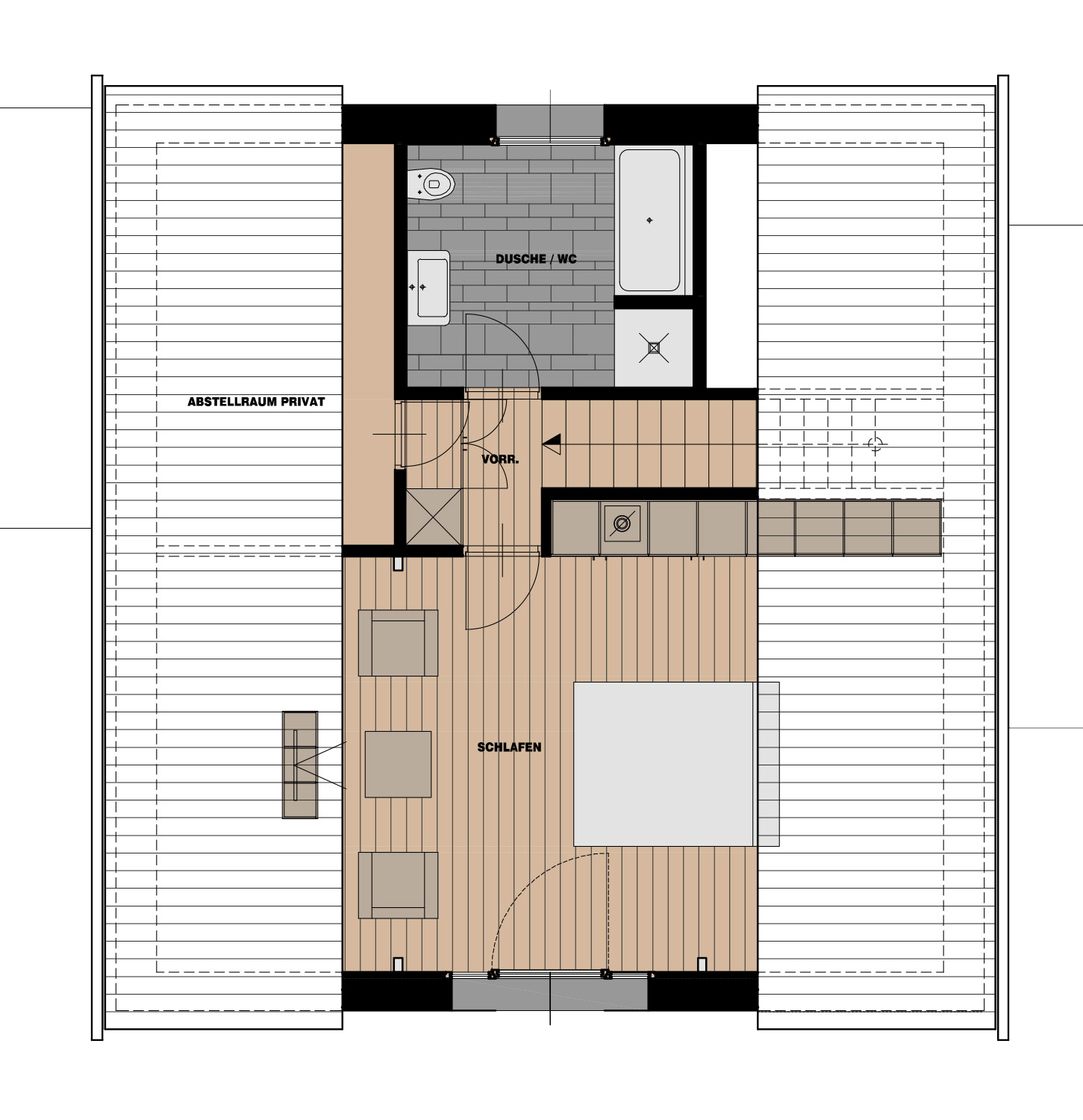 Auf da Leitn 8  is worth a stay all year round.
There's enough room for 12 people on an area of 230 m2 (10 beds and 2 additional beds).
If there are less people don´t hesitate to ask us about an individual offer.
Outside of high seasons and by reservation gaps we welcome you very much also on a short break for at least 3 nights.

On high seasons please note that we can do reservations for 7 nights and more.
During the hire period the guest agrees not to smoke inside the lodge.
Sorry, but pets are not allowed
Season A:
winter 2021/2022
27.11.21 – 11.12.21
summer 2021
10.04.-22.05.21 / 04.09.-25.09.21
Season B:
winter 2021/2022
11.12.21-18.12.21 /  01.01.-22.01.22 / 26.02.-19.03.22
summer 2021
22.05.-03.07.21 / 21.08.-04.09.21 / 25.09.-02.10.21
Season C:
winter 2021/2022
22.01.-26.02.22 / 19.03.- closing of the Lifts
summer 2021
03.07.-21.08.21
Season D:
Christmas and New Year's Eve 2021/2022  18.12.21-02.01.22
All rates are in Euros (€).
All prices are correct as  29.04.2021
but are subject to change without notice. Pricing will be confirmed at the time of the reservation.
All prices include VAT
Prices depending on season for 2 persons / 1 bedroom / 1 bathroom –  from € 275,00/night
Prices depending on season for 4 persons / 2 bedrooms / 2 bathrooms – from € 375,00/night
Prices depending on season for 6 persons / 3 bedrooms / 3 bathrooms –  from € 475,00/night
Prices depending on season for 8 persons/ 4 bedrooms / 4 bathrooms –  from € 575,00/night
Prices depending on season for 10 persons / 5 bedrooms / 4 bathrooms – from € 675,00/night
From 6 full-paying guests: discount for children up to 10 years in their own room and for children in their parents' room.
Our youngest guests in baby crib are free, incl. bed linen and high chair
Discount from 7 nights stay
Prices depending on season for 2 persons/ 1 bedroom / 1 bathroom –   from € 480,00/night
Prices depending on season for 4 persons / 2 bedroom / 2 bathroom –  from € 580,00/night
Prices depending on season for 6 persons/ 3 bedroom / 3 bathroom –  from € 680,00/night
Prices depending on season for 8 persons/ 4 bedroom / 4 bathroom –  from € 780,00/night
Prices depending on season from 10 persons/ 5 bedroom / 4 bathroom – from € 880,00/night
From 6 full-paying guests: discount for children up to 10 years in their own room and for children in their parents' room.
Our youngest guests in baby crib are free, incl. bed linen and high chair
Discount from 7 nights stay
"Auf da Leitn 8" EXTRAS included in the price
Welcome gift
Filled refrigerator for the first day of vacation with  local and organic products  for a  cosy  breakfast
3 underground car parks are available exclusively for you, free of charge
Private Finnish- and herbal sauna  5 sauna towels  5 bathrobes and 100 % organic  brew-oil
Smart TV in the living room  and in all bedrooms
Free WLAN in the whole house
shower cream  and  bath additive from  Chrystal natural products  made from 100 % organic ingredients
Hair dryer in each bathroom
Decorative cushions filled with  Swiss pine wood shavings  in each bedroom, whose delicate odour provably calms the  heartbeat  and improves your sleep.
Informative books and  magazines that may interest you but may also bring you closer to our culture
Books and games for kids
Cot & High chair will be provided if needed
A handcart, a so called "Ziehwagerl" for transporting your luggage
Cosy blankets and cushions, loungers, deckchairs and sunshade relax and chill on the two terraces
Fruit trees around the lodge whose fruits can be harvested by your own
You can also find us here